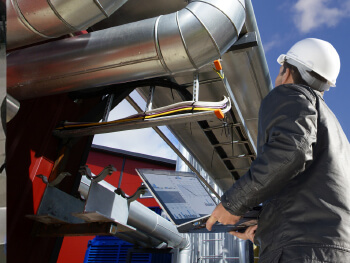 At EMCOR Services New York/New Jersey, Inc., we understand that the complexities of your facilities and systems require expert services you can trust.
Our broad range of knowledge and experience enables us to respond to your unique needs, regardless of job size, in the most effective way possible.
Because we're attentive to every detail, and are constantly adapting to the ever-changing regulatory environment, we can quickly manage shifts in project schedules, advise you on cost considerations, and deliver excellence—from project planning through completion.
Our services include:
Building automation design, installation, and monitoring
Design-build construction, construction management, and commissioning
Engineering of conceptual designs and construction observation
Facilities operations and maintenance staffing support
Hotel fan coil replacement to help improve indoor air quality
HVAC systems design-build and installation
Mission-critical HVAC solutions for data, server, network, telecom, and healthcare environments
Commercial refrigerator, freezer, and walk-in installation and service
Remote monitoring solutions for HVAC and refrigeration systems