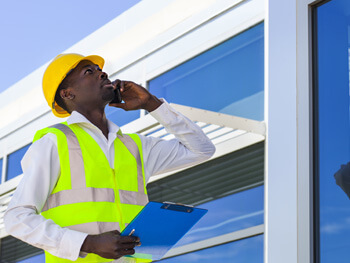 Whether you manage corporate, retail, industrial, institutional, educational, or other facilities, EMCOR Services New York/New Jersey, Inc. can support your operations and facilities maintenance needs with:
A large staff of highly-skilled and experienced building engineers and maintenance mechanics
Full-time on-site personnel backed by expert field supervisors
Flexible staffing to meet your facilities' needs
Back-up personnel cross-trained to be familiar with your facilities
Enjoy the Benefits of On-Site Facilities Coverage
As your single point-of-contact for operations and maintenance, count us to:
Help minimize time-consuming hiring and retraining of technical personnel
Manage day-to-day technical matters as well as preventive maintenance
Provide trained coverage for your regular staff's planned and unplanned absences
Offer preferred pricing through our volume buying power
Get On-the-Spot Emergency Response
In addition to on-site staff for expert facilities operations and preventive maintenance, you get emergency service 24/7/365.
Every call is tracked through completion, to confirm the emergency has been resolved.
Save Money by Outsourcing
To help identify your true cost of facilities management and determine what costs outsourcing can eliminate, just ask for our free analysis. Our simple worksheet gathers personnel, administration, vehicle, recurring building maintenance, vendor capital, and depreciation costs.
We'll assess and identify potential savings, and your results are ready within two weeks.
Contact us today to learn how our facilities operations and maintenance services can start saving you time and money.