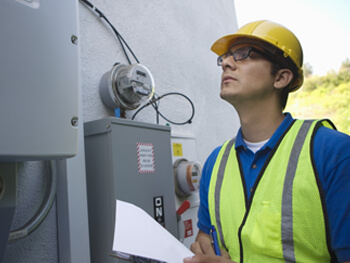 In the last several years, the Climate Mobilization Act and other initiatives have put pressure on facility owners and operators to make their buildings more energy efficient and environmentally friendly. As design-build professionals, our energy and sustainability services can be a one-stop solution for all of your energy, carbon, and compliance needs.
Along with extensive technical expertise, we have a comprehensive understanding of regulations that affect the New York City metropolitan area. We offer complete, turnkey solutions—spanning consultation, energy audits, benchmarking, project design, construction implementation, and more—that can help ensure your buildings are fully compliant with all Local Laws relevant to sustainable practices.
Energy Audits and Retro-commissioning
We offer energy audits and retro-commissioning services that help ensure buildings are operating in an energy efficiency manner and that equipment is performing as effectively as when it was first installed. Per Local Law 87, base building systems require audits and retro-commissioning every ten years or face substantial fines.
Energy and Water Benchmarking
Our professionals can perform annual energy and water benchmarking services for a range of facilities to bring them in compliance with Local Law 84 and Local Law 133. We can help ensure all benchmarking protocol are being followed correctly and can even assist with sending data to the Environmental Protection Agency.
Greenhouse Gas Audits, Benchmarking, and Upgrades
We also offer a variety of services—including audits, benchmarking, building upgrades, and more—that can help facilities reduce greenhouse gas emissions in order to comply with Local Law 97.
Affecting buildings exceeding 25,000 square feet, the legislation will have two compliance periods: one in 2024 and another in 2030. Our team can develop a long-term plan with your organization to help you meet all regulations and avoid potentially millions of dollars in fines.
Additionally, we can also assist with the financing process, identifying cost-effective ways to fund upgrades through conventional loans, financing, or PACE Loans.
Contact us today to learn how we can help improve the sustainability and energy efficiency of your facilities.