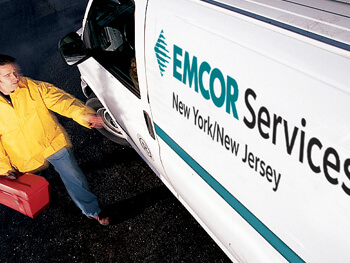 When an unscheduled maintenance or repair issue arises at your facility, EMCOR Services New York/New Jersey, Inc. (EMCOR Services NY/NJ) has a team of expert technicians and a fleet of service vehicles ready to mobilize.
We're equipped with state-of-the-art, wireless and paperless mobile technology, to provide fast response and customized solutions for all types of systems.
You can count on us for prompt mobile service focused on resolving your facilities' critical needs quickly and accurately.
Comprehensive Commercial and Industrial Mobile Services
EMCOR Services NY/NJ's comprehensive mobile support includes: