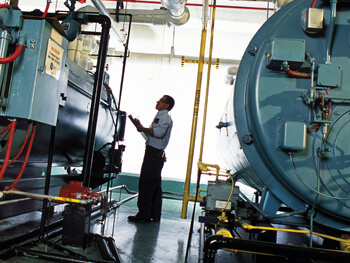 From the waterside to the controls, EMCOR Services New York/New Jersey, Inc. offers expert gas boiler maintenance and service. Our professional boiler technicians perform maintenance, repair, and virtually everything in between—all customized to suit the unique needs of your equipment.
Complete Boiler Services from Certified Experts
With decades of experience, our factory-trained and state-certified boiler technicians are equipped to perform emergency, preventive, and contract maintenance and repairs for commercial and industrial properties.
We provide maintenance and service for: