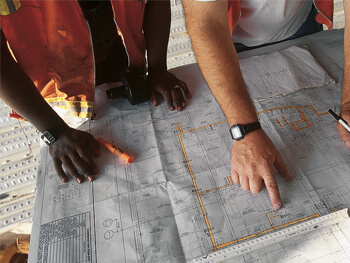 EMCOR Services New York/New Jersey, Inc. provides full facility commissioning services to help ensure your equipment and systems are operating at optimal levels.
Our approach is analytical and practical, so that we can thoroughly manage all documentation and adjustments involved in commissioning your systems.
Commissioned by Certified Experts
Our group of experienced, qualified commissioning engineers and technicians are experts in planning and performing commissioning, and are certified by the National Environmental Balancing Bureau.
So that your commissioning goes well from start through completion, we'll always prepare a written commissioning plan/protocol that serves as a road map for proper execution.
New Facility Commissioning
For new facilities, we prepare the commissioning plan during the design phase of the project. This allows us to make any necessary adjustments to the design, so that the project is fully commissionable.
More importantly, this design-phase planning elevates the importance of commissioning for the entire project team, so that it's understood as integral to every project's success.
Existing Facility Commissioning
While commissioning is commonly applied to new facilities, it should also be performed on existing facilities.
Sometimes, even facilities and HVAC systems that are well-designed and well-built aren't operating at optimal levels. This can last for years, causing occupant discomfort, high energy costs, and reduced equipment life.
Proper facilities commissioning can help you avoid these issues.
Contact us today to learn more about our full commissioning services for your new or existing facilities.